March is reserved as "finish the damn Turkis" car month. Since August I've only really made progress on prepping a fender and removing a few small bits and pieces. But this month I've been working nearly every night after work and on weekends to try and get the body ready for paint ASAP. I doubt that I'll finish the car in time for The Vintage but I'm hoping to have it in primer, or very very close by the end of the month.
Nearly done with the driver side bondo and prep. There remains 3 or 4 spots in need of smoothing and a thin coat of glaze will be needed to fill in small scratches and imperfections, then comes the fine grit. The blue paint on this quarter panel is just used as a guide coat to make my mistakes stand out just that much more. The color is supposed to be factory Turkis, but it looks a bit too blue. Well, too blue compared to 30+ year old original paint. We still haven't decided if we'll go with this color or have some more Turkis re-mixed at a different shop.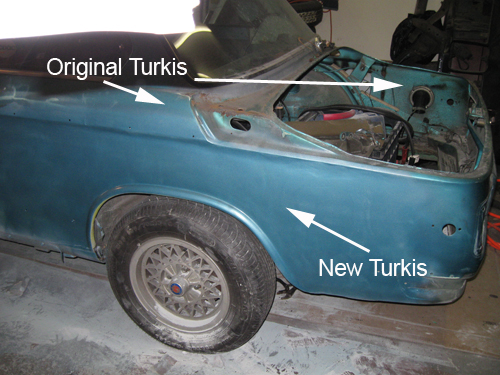 The passenger side panel is also getting smoothed out. I'm on the 3rd or 4th coat at the moment.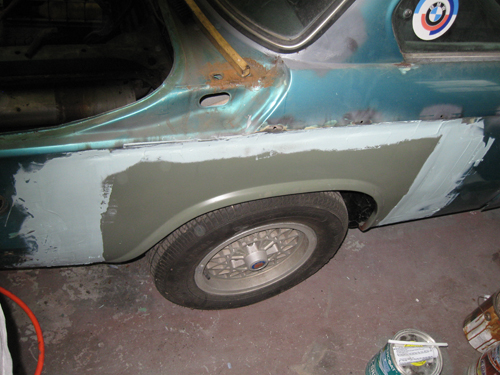 And while I was waiting for bondo to cure, I pulled the gas tank and drained it of the 5 year old gas that was stinking up the joint. I wire brushed the nasty spots, of which there were few, and hit them with rust converter spray. The tank was then primered and the bottom half sprayed with rubberized undercoating. I think I will spray the top half in Turkis, not that anyone will see it, really…but that filler neck will look dandy!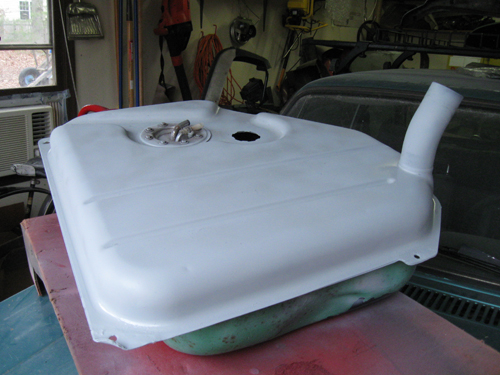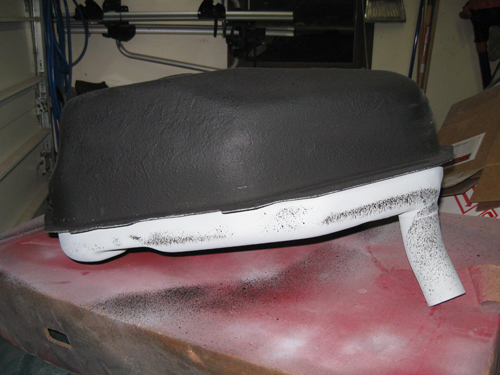 Still on the list after the rear quarters: Passenger side front fender sanding and primering, prep/primer hood, pull both doors and strip/primer/weld up rust, yank all the glass, sand/prep the rest of the body work, prime and paint the damn thing, install a new headliner, fit chrome bumpers, wire up rally lights, drive like hell.