I made an illustration of the infamous '74 2002tii of former Roundel editor and all around BMW CCA legend, Yale Rachlin. This car found a permanent home at the BMW CCA Foundation museum this past weekend and I'm selling prints to benefit this wonderful organization.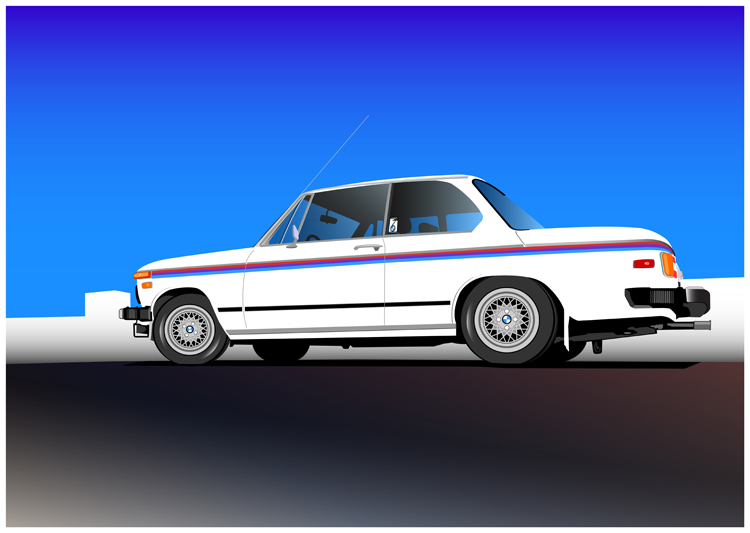 All proceeds will be donated to the Foundation to support their Street Survival teen driving school efforts along with preservation of BMW and BMW CCA history.
If you'd like an 11″ x 8″ print on 3mm thick plastic board please use the PayPal button below. I am selling these for $60 and the price includes shipping within the lower 48 US. Thanks!
-brad.